Product Description
Qualcomm AllPlay App – No work. All Play.
In Wi-Fi mode, control is wireless using the free "Qualcomm-AllPlay App" downloaded to your phone or tablet. Directly stream music from your device or explore the world of music from the internet, including Spotify, Napster, Tune in radio and many more.
Once the App has been downloaded, the user has full control of the music selection and volume control of all rooms where a Soundaround unit has been added. Group rooms together for a party atmoshere and adjust the volume in each room to suit the ambience.
Alternatively, control each room individually for the full multi room experience. Different music in different rooms, all at the same time.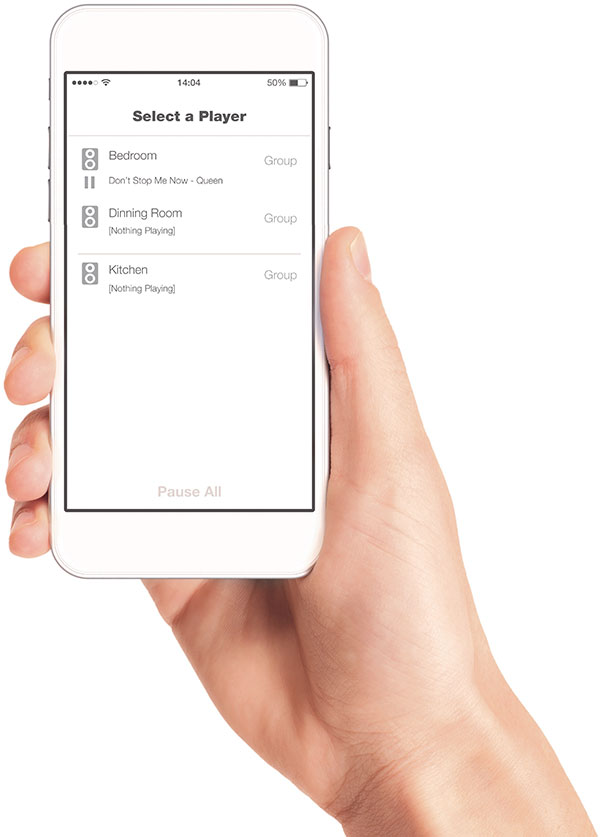 What is Soundaround?
Soundaround in-wall controller is a discreet audio ampifier with WI-fi, Bluetooth and Auxillary connectivity. Simply connect loudseakers of your choice and you have a complete music system for any room in the home or workplace. Wi-fi connectivity allows you to add a Soundaround in-wall controller to any room where audio is required for a full Multi room installation.
For muli room installations, the free Qualcomm App allows wireless control of individual rooms from anywhere in the home or workplace. Different music sources in different rooms at different volumes…..all at the same time! For each room you require audio, a Soundaround in-wall controller will be required, along with loudpeakers appropriate to the room.
For single room or open plan installations, the powerful amplifier will power up to 4 speakers…..perfect for a large open space or open plan living. We offer the Soundaround in-wall controller with an option of one or two pairs of recessed speakers for the ideal discreet audio solution.
The in-wall controller also has Bluetooth streaming, ideal for guests or children's friends, eliminating the need for them to log into your home network. It also offers a 3.5mm front input for none streaming devices such as TV, PC, iPod, etc.
SOUNDAROUND in-wall can be combined with SOUNDAROUND portable Wi-Fi speakers, giving flexible multi room solutions for any room where wiring may not be possible..