Thank You for visiting KBDABFM
FANTASTIC NEW OFFER
25% OFF ALL KBSOUND STAR PRODUCTS
OFFER ENDS 30/09/2019
Choose from FM radio only, FM and DAB radio, Bluetooth and Wi-Fi-streaming.
Solutions are either installed neatly in the ceiling, wall, or behind kitchen units and controlled by a remote controller, APP, or wall mounted controller (depending on model). Our Kitchen sound systems can be supplied complete in kit form with everything you require.
PEACE OF MIND
Kitchen Audio solutions from KBDABFM are covered by a comprehensive 2-year warranty.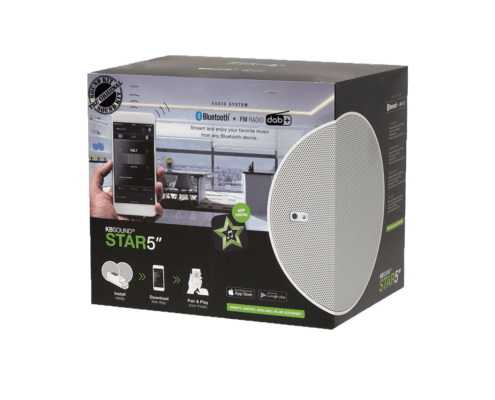 KBSound Select Star OPEN PLAN LIVING

In many of our homes, we are re-designing the layouts to "Open plan living". This can be a simple combination of Kitchen and Diner, or for larger properties, Kitchen, Diner, Family/living areas. It becomes the "Family HUB" and what better place for music!
KBDABFM can offer several excellent audio solutions and this scenario is currently our largest request.
The audio can be hidden completely in the ceiling or in a remote hub or cupboard. Speakers can be fitted in as many areas as required, normally ceiling recess speakers, but a range of on-wall are also available. We can switch the speakers to play in individual areas or all together in "Party Mode".
And talking parties, if you have friends round for a barbeque then why not add the patio!
Contralto Bluetooth soundbar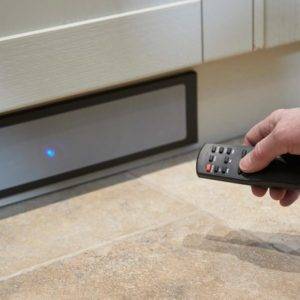 Bluetooth soundbar
Designed to fit kitchen, bathroom and bedroom plinths
Aux input
Remote control
Works perfectly with Amazon Alexa
Sound to Knock your socks off
KBSound WI-FI Soundaround range offers solutions for any room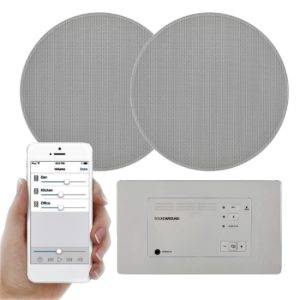 The in-wall controller offers discreet options that will power any type of speaker, from in-ceiling to bookshelf and patio.
Stream your favourite music directly from your phone or tablet.
Top quality sound for every room in the home.
Connect Alexa by Bluetooth in one room and use "group rooms" on the App to play the Alexa music in every room.
Perhaps the most useful function is the provision of a button allowing Bluetooth streaming, ideal for guests or teenage friends, eliminating the need for them to download the Qualcomm App and log into your home network.
Music entered via the Bluetooth connection can be streamed to all Soundaround zones.
KBSound Mando IN-WALL Bluetooth receiver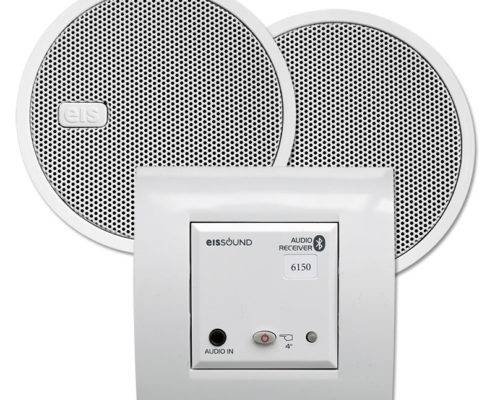 KBSound Mando FM/DAB tuner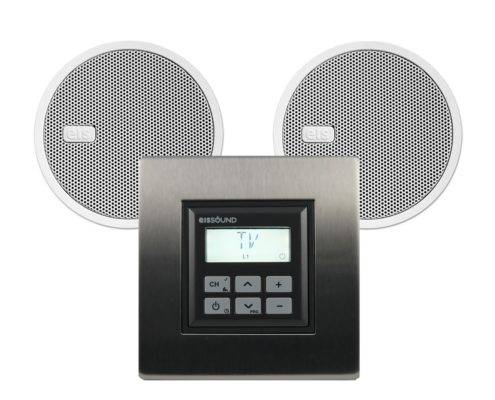 KBSound Mando FM/DAB + Bluetooth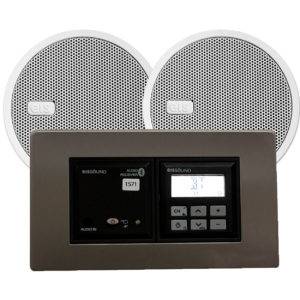 Combine the FM/DAB Tuner with the Bluetooth receiving module into a double plate. You can choose either brushed stainless or chrome outer trim with a black or white inner fascia.
Available with either 2.5″ or 5″ recessed speakers for a great look and excellent sound. 
Features include:
2.5″ or 5″ recessed speakers
Bluetooth streaming
DAB/FM radio
Auxiliary input
White or black inner fascias
White, black, chrome or brushed stainless outer trim
Easy installation in a double gang box (think 'light switch')
Ideal for use in: living areas, apartments