NEW RELEASE
KB SOUND SELECT STAR
£179.95 – £329.90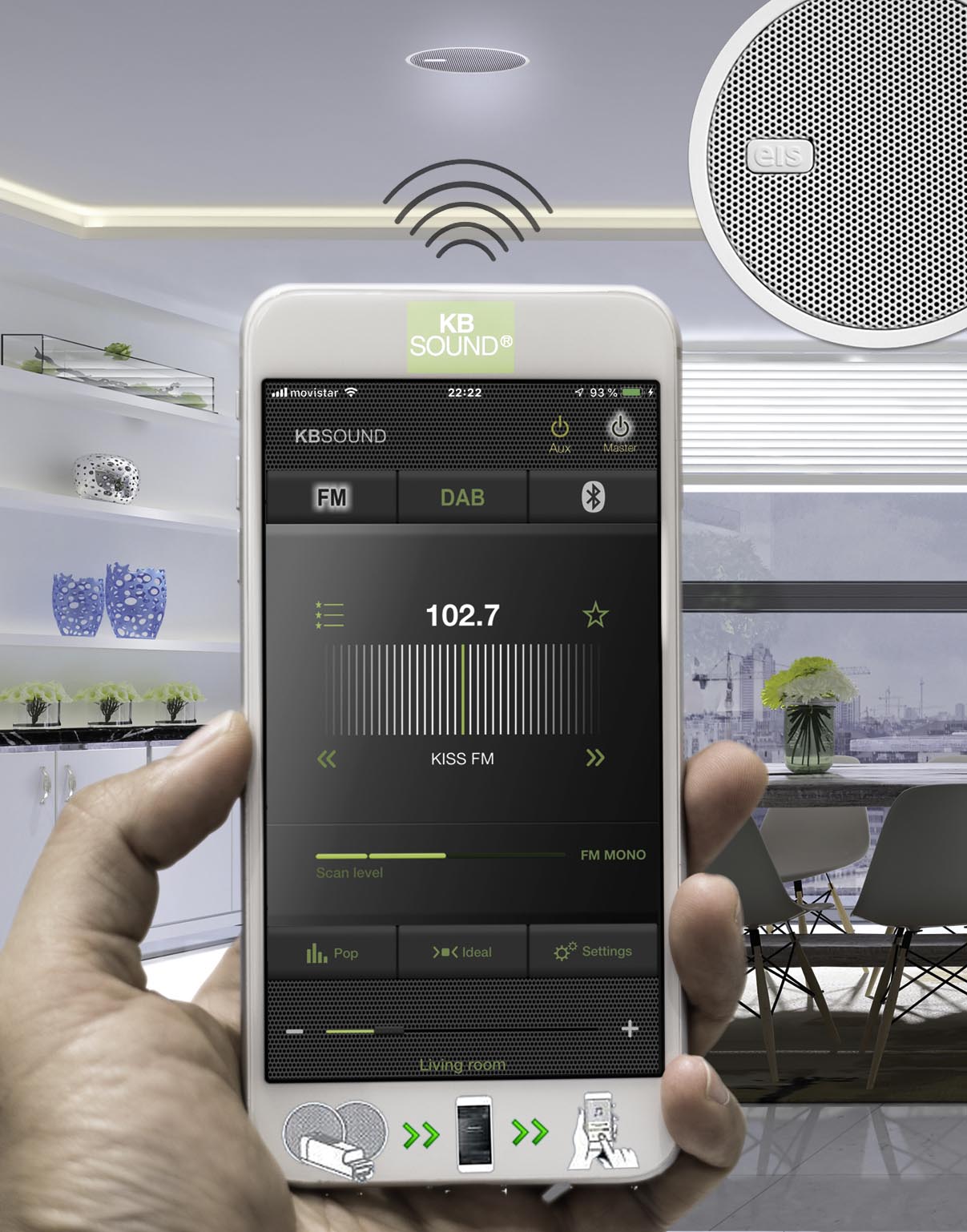 Bluetooth Streaming
DAB/FM Radio
App or Remote control
Works with Amazon Alexa
Superb Sound quality
Almost invisible
Easy Install
2 Year Warranty



Bedroom Audio Systems
KBDABFM provide a range of Bedroom Audio solutions for every application.
Choose from FM radio only, FM/DAB radio and Bluetooth.
All solutions are installed neatly in the ceiling or furniture and are controlled by a remote controller or app (depending on model). All Bedroom Audio solutions are supplied complete in kit form with everything you require in the box.
Bedroom Audio solutions from KBDABFM are covered by a comprehensive 2 year warranty for peace of mind.
KB SOUND Mando In Wall FM/DAB Radio & Bluetooth System
£259– £329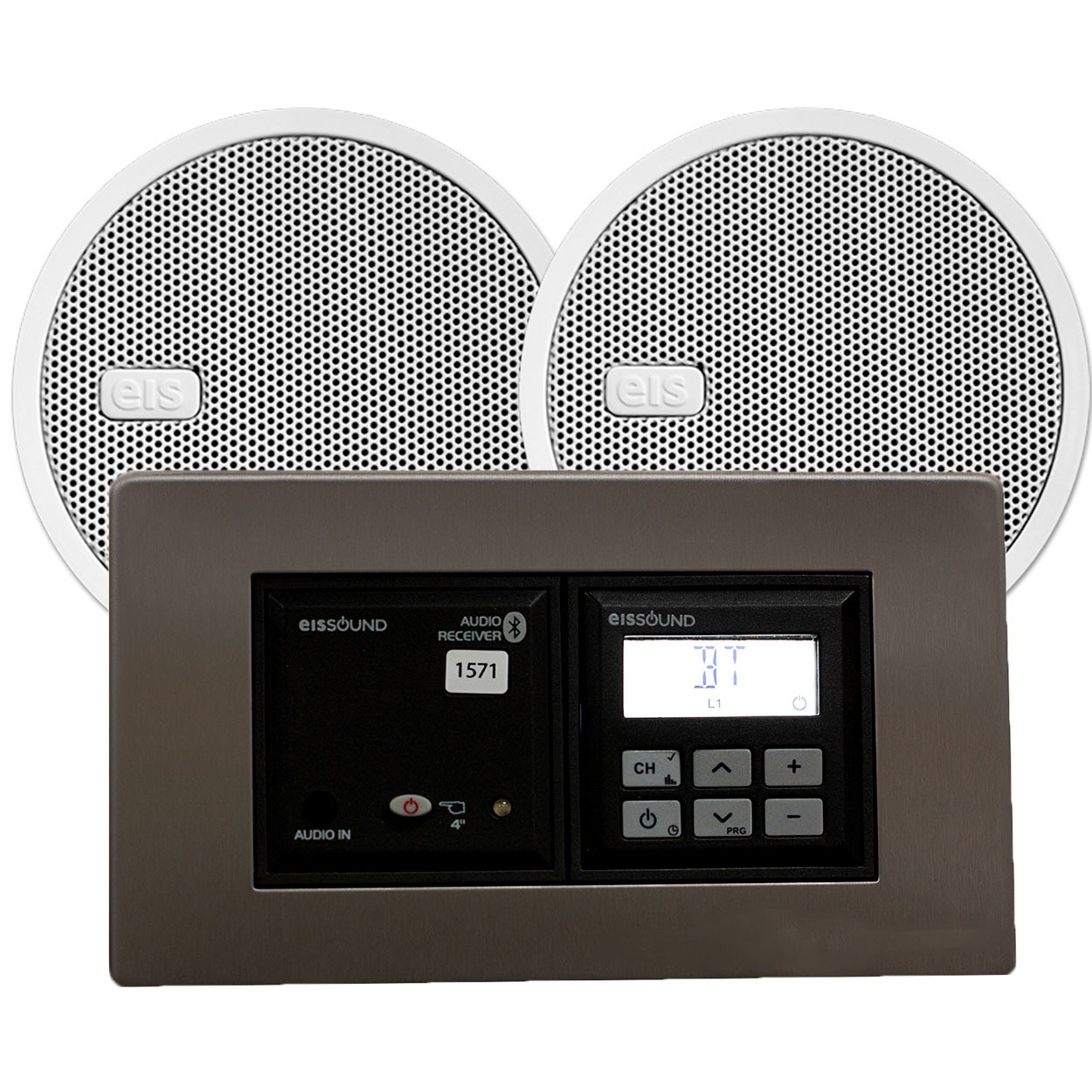 Simple Bluetooth operation
FM/DAB Radio
2.5″ or 5″ speakers
White or Black fascia
White, Black, Chrome or Brushed Steel Trim
Volume limiter & mono switch
Aux input

KB SOUND SELECT BT
£199.95 – £219.95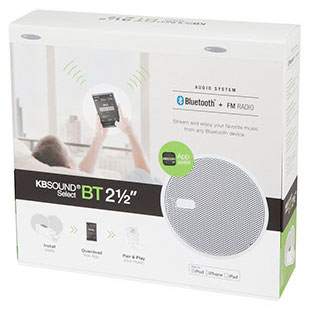 In-ceiling Bluetooth
2 Year Warranty
FM radio
2.5″ or 5″ recessed speakers
Control via free app

Bedroom Audio designed for bedrooms!
All KBSOUND products are designed specifically for use in bedrooms. All components are hidden out of the way in the ceiling void.
They are generally supplied in kit form complete with everything required for an easy retrofit or new installation (kits include speaker cable but not mains cable).
KBSOUND Bedroom Audio kits carry a comprehensive 2 year warranty.
MANDO BLUETOOTH
£119.95 – £179.95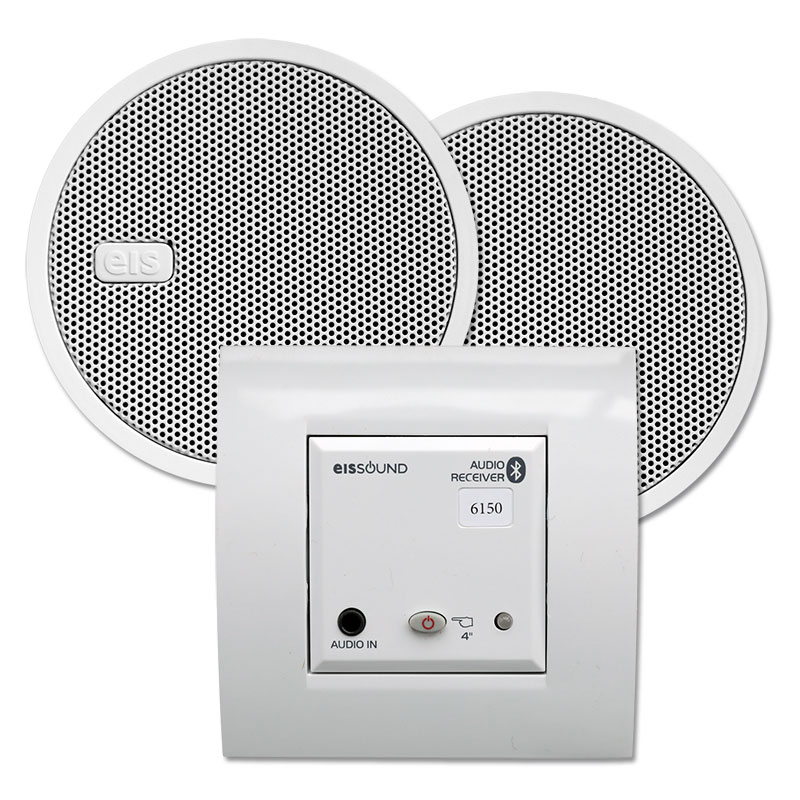 Simple Bluetooth operation
2.5″ or 5″ speakers
White, black or grey fascia
Volume limiter & mono switch
Aux input


CONTRALTO SOUNDBAR
£199.00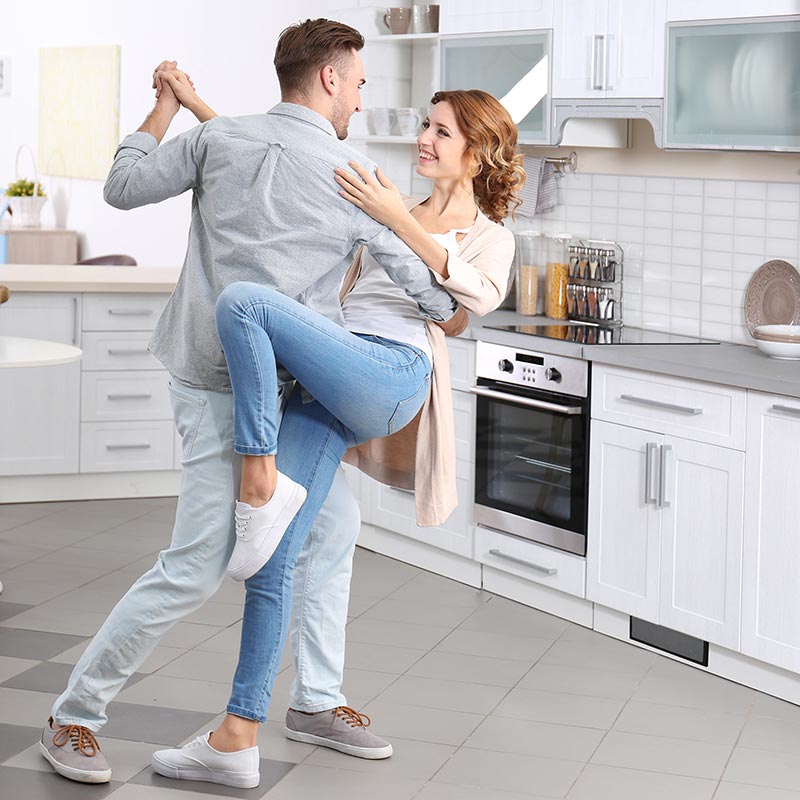 Bluetooth soundbar
Designed for neat installation in bedroom furniture
40 watts quality sound
Aux input (eg TV)
Remote control


Bedroom/en suite
The bedroom/en suite is like an open plan living area, you move freely between the two rooms, so why not share the music across the rooms. Discreet solutions to include Bluetooth streaming and FM/DAB radio.
SELECT BT BED/EN SUITE
The SELECT BT is equally suited for bedroom/en suite. Fit the 5″ kit in the bedroom and add 2 x 2.5″ speakers in the en-suite. The en-suite speakers are wired through a small switching amplifier. This allows you, using the app, to switch bedroom on, en suite on or both on.
This switching is completely remote and involves no wall switch.
SELECT BT BED/EN SUITE
£344.95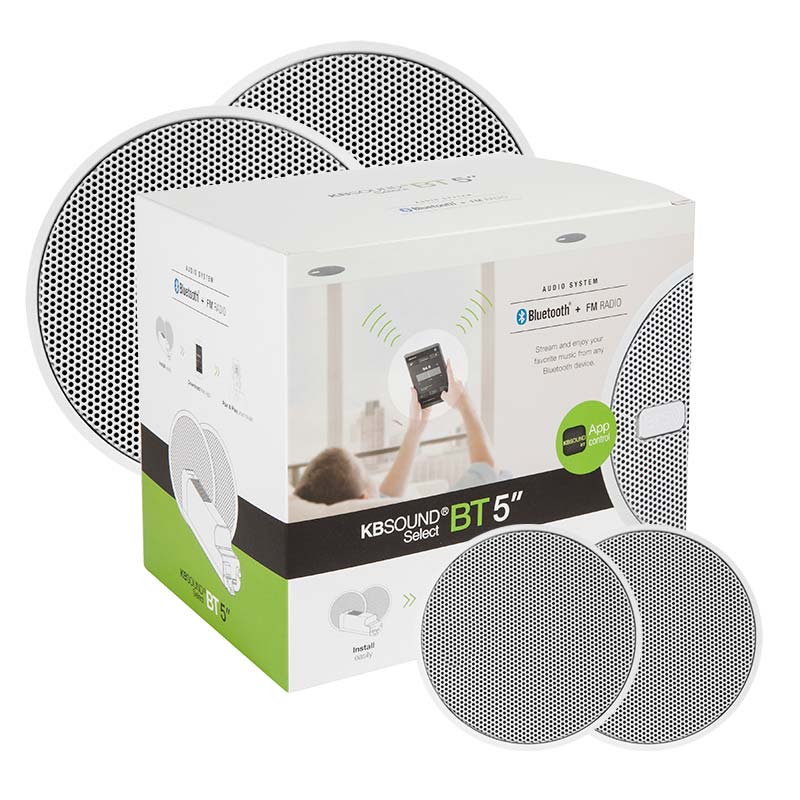 2 x 5″ speakers for the bedroom
2 x 2.5″ speakers (en-suite)
Bluetooth streaming
FM radio
Control via free app
Isolate rooms through App